Revival
Awakening
Harvest
The Lord has given us vision for building a supernatural community to transform our region and raise up wonder workers to send out into the nations to harvest in the demonstration and power of the Holy Spirit. Jesus said to them, "Go into all the world and preach the gospel to all creation."
Come join our upcoming events as we continue to break open our region by preaching the gospel of Jesus Christ. God is confirming His word with signs, wonders, and miracles bringing in a great harvest.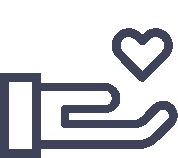 "Give, and it will be given to you. Good measure, pressed down, shaken together, and running over, will be put into your lap."